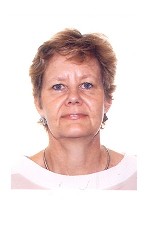 You are visiting the webpage of Arielle Beyaert. This is a very basic webpage, so some elements are missing.
My position:
Full Professor (Econometrics), Faculty of Economics and Business, University of Murcia, Spain.
4 consecutive "sexenios" ("sexenio"= official recognition of research of quality over a six-year period)
Coordinator of the Interuniversity Doctorate in Economics DEcIDE (www.doctoradodecide.com)
My background:
MA in Economics and Econometrics, Université Libre de Bruxelles, Belgium
Ph.D Cand. in Econometrics and International Economics, University of Michigan, Ann Arbor, USA
Ph.D in Econometrics, Universidad Autónoma de Madrid, Spain.
Econometrics, nonlinear econometrics


Time series and panel data econometrics applied to international economics


Time series, panel data econometrics and microeconometrics applied to public health problems and to public economics


Non stationarity and non linearity in applied econometrics