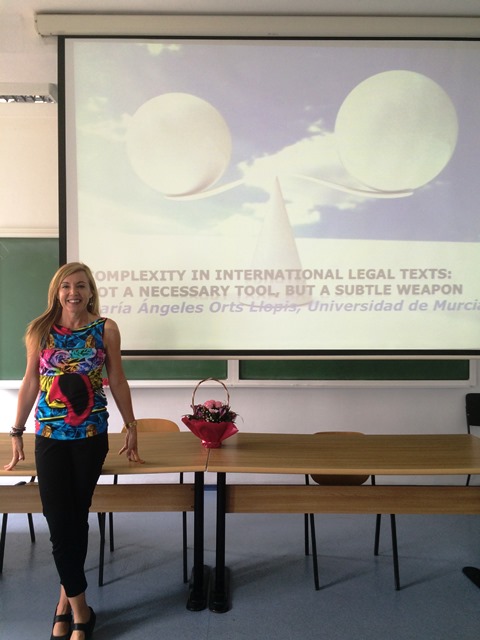 14th International AELFE Conference co-organised with QUEST Romania and ASE Bucharest. Developments in professional/academic communication and implications for language education and research.
Soy Doctora en Filología Moderna (Inglés), docente de Lenguas para Fines Profesionales y Específicos y traductora especializada de vocación y oficio. En la actualidad estoy adscrita al Departamento de Traducción e Interpretación, donde imparto las Traducciones Especializadas.
I am a PhD in Modern Philology (English), an LSP practitioner and researcher and a specialised translator. At the moment I work at the Department of Translation and Interpreting, where I teach Specialised Translation (Law/Business/Economics/Overseas Trade).