Welcome to MEC, the research group of José Antonio García Charton in the Faculty of Biology at the University of Murcia (Spain).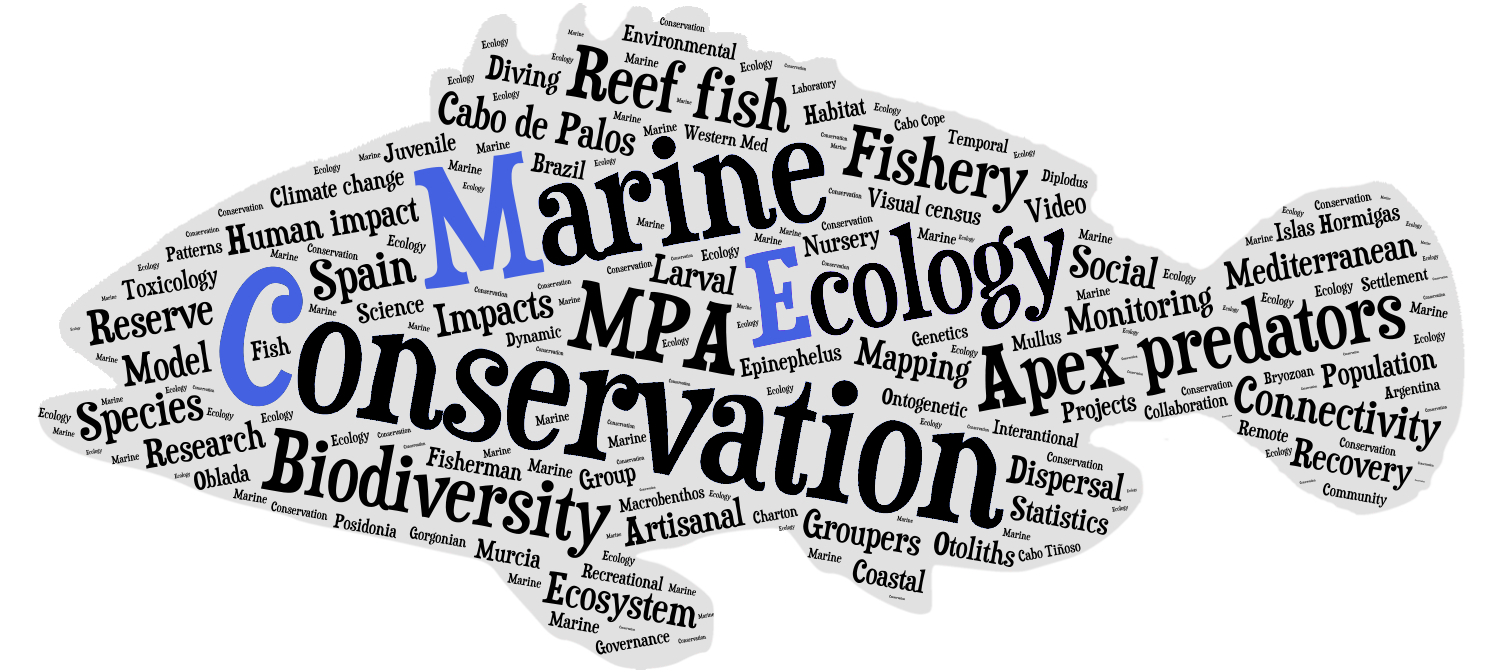 The work of the group covers several broad fields:
Reef fish biology and ecology, specially focusing on the conservation of apex predators

Marine protected areas (MPAs) ecology and monitoring

Dispersion and mobility of marine organisms and connectivity between populations

Spatial and temporal assessment of artisanal and recreational fisheries

Marine ecosystem functioning, modelling and their responses to global changes

Marine governance, assessment and conservation of marine ecosystems service
Our research is mainly carried out in the south-western Mediterranean Sea and its Marine Protected Areas, with a special attention to the MPAs of Cabo de Palos – Islas Hormigas and Cabo Tiñoso. We are also involved in different projects that take us to work throughout the other sectors of the Mediterranean Sea and in South America.